At Christmas Time, people are baking batch after batch after batch of cookies. All of those cookies are absolutely fantastic, but today I have an impressive change of pace from cookies! These Christmas Trees are made all from store-bought supplies (Reese's Cups and Hershey Kisses). A little bit of Melted Chocolate and Sprinkles and you are moments away from adorable Hostess Gifts, Party Favors, great start to the Perfect Holiday Gift, or just a great addition to your Holiday Sweets!
These guys are just so much fun…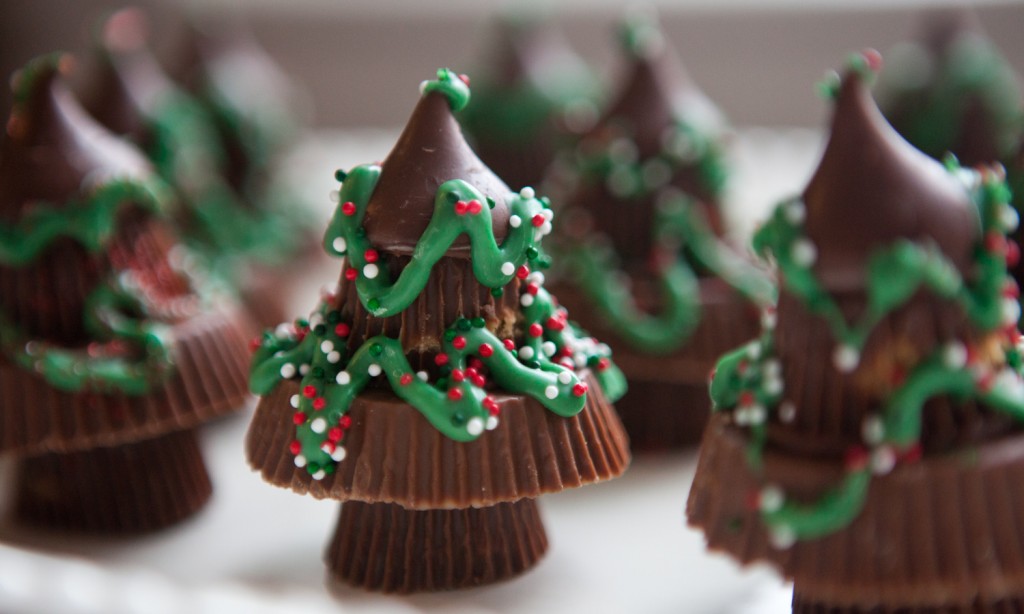 Even if you aren't super artistic (trust me, I'm not) you will be able to make some amazing looking trees.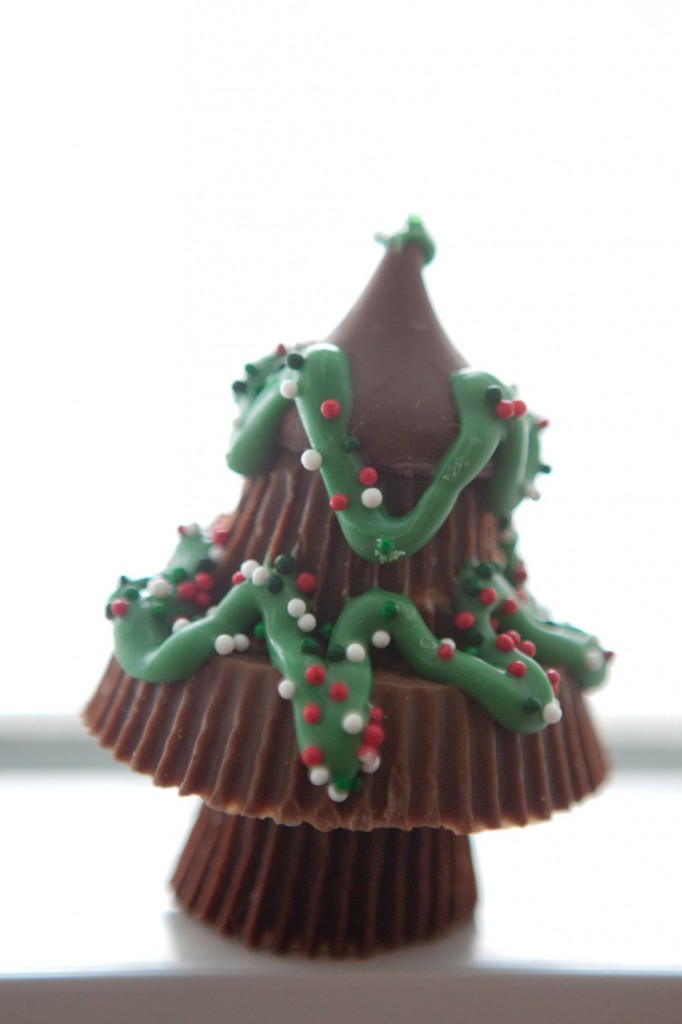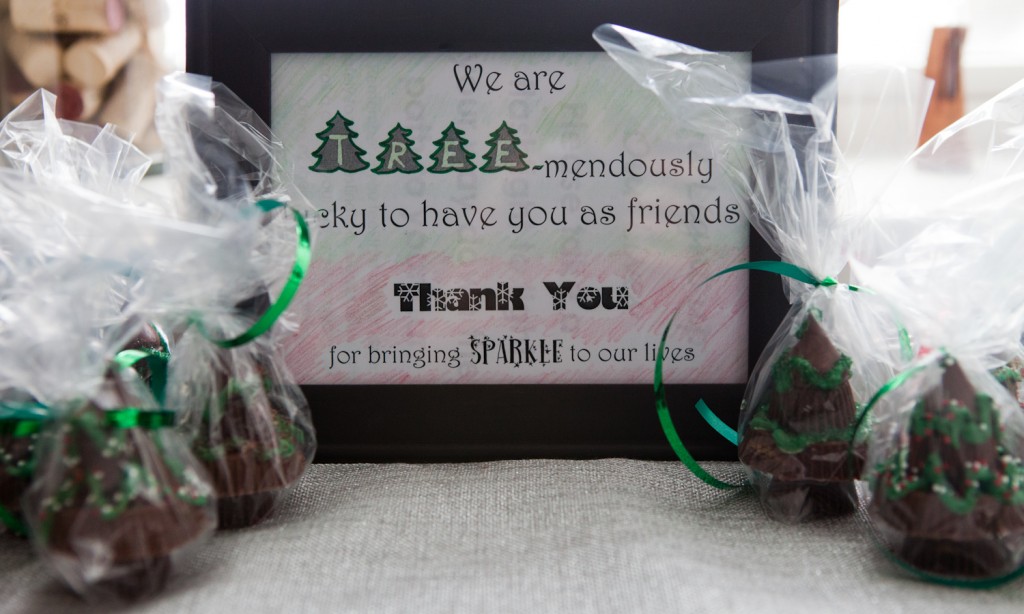 When I created these, they were the "Thanks for Coming" Favor that I had set out for our Holiday Party this year (you can get a copy of the sign I had next to the trees at the bottom of the post, just right-click to save the file).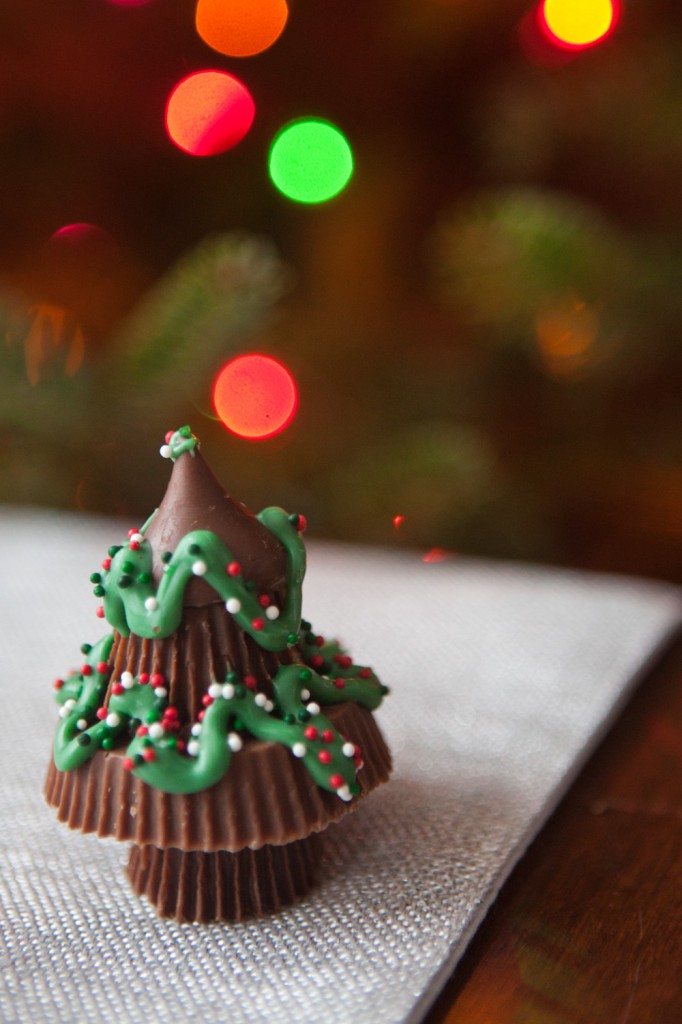 Adorable and Easy – I'm sold!
Over the River & through the Woods (made of Chocolate Peanut Butter Trees) to Grandmother's House we go… Wishing you and yours safe travels wherever you may go this Holiday Season!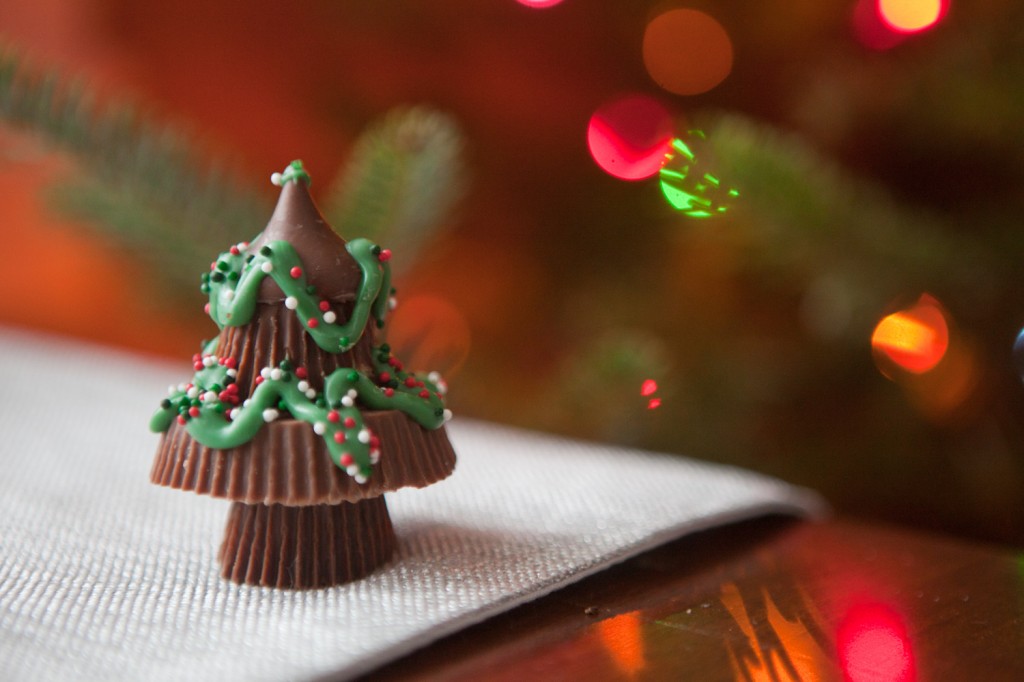 I'm telling you – can't imagine anything better than Chocolate Christmas Trees – I mean trees that are made of nothing but Chocolate & Peanut Butter,  I am not sure how you can go wrong! Reeses Trees, Chocolate Peanut Butter Trees – whatever you call them, I call them delicious!

Peanut Butter Christmas Trees
Author: 
Rachel (teacher-chef)
Ingredients
2 Miniature Reeses Peanut Butter Cups
1 Regular Reeses Peanut Butter Cups
1 Hershey Kiss
Melted Chocolate (your choice of color)
Instructions
Unwrap all of your Chocolate
Melt your chocolate according to to package directions (you can melt it right in a zip-top bag and cut the corner off).
Attach (with chocolate) an Upside Down miniature PB cup to an upside down regular size PB cup. Turn another miniature PB cup upside down and attach with more chocolate to the first two cups. Finally, attach a Kiss to the top.
Repeat with as many trees as you plan to make. Allow to set (in the fridge) for a bit (approx 30 minutes). Drizzle with your chocolate around the edges in a pretty pattern and sprinkle with your favorite kind of sprinkles/jimmies/non-pariels
nd layer – upside down miniature PB cup – repeat drizzle & sprinkle
rd layer – chocolate kiss – repeat drizzle & sprinkle
Wordpress Recipe Plugin by
EasyRecipe
As originally seen on Sweet Simple Stuff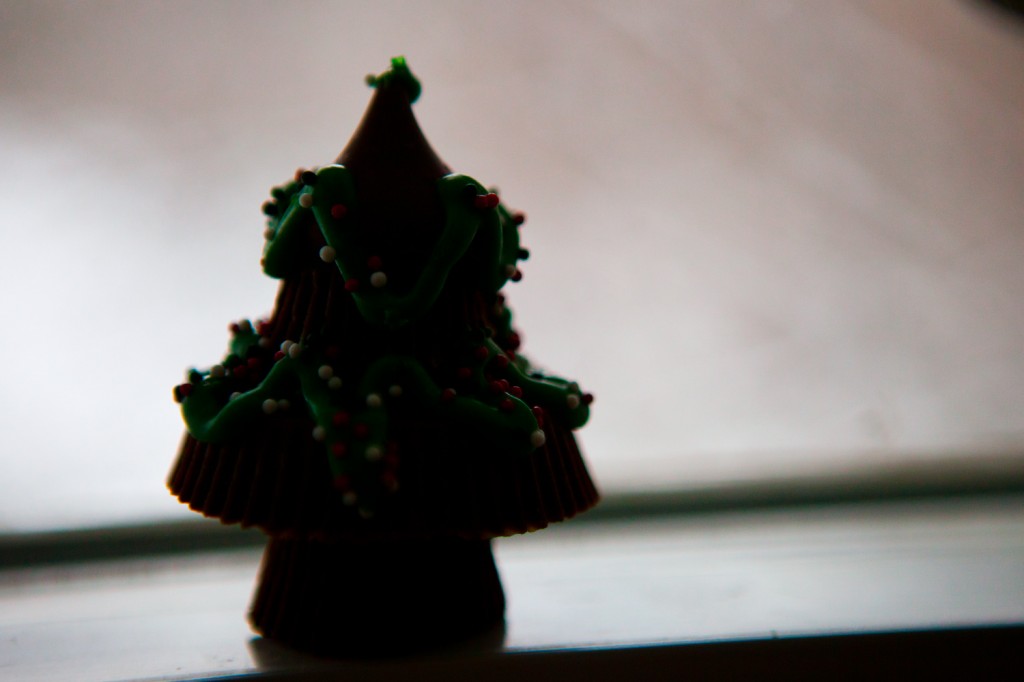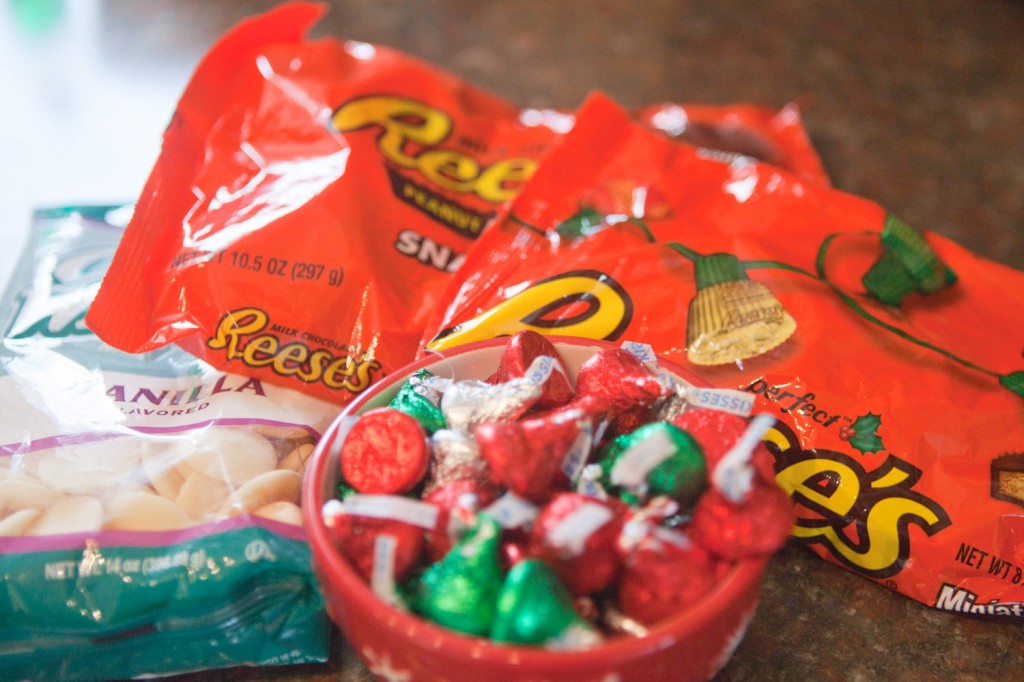 Two Years Ago – Spinach Feta Muffins… perfect for a savory breakfast OR along side a hearty dinner!

Three Years Ago – Butternut Squash Bisque (NOT a fat-laden version)

And I leave you with this, Today's Question of the Day… What is your favorite Holiday Gift to give to your guests?